Group Rafting Trips & Custom Adventures
Group Rafting Trips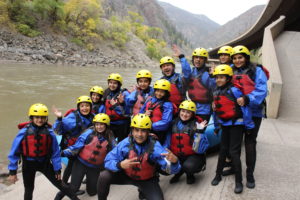 Grab your friends, the river awaits.  Your girl's getaway, bachelorette party, family reunion, or company outing will make lasting memories with our team. Planning group rafting trips can be challenging! Let us help with that! Our staff can take the stress out of planning and provide you with the tools to make sure your adventure runs smoothly with clear communication and easy methods of completing payment and waivers.  Every group has some unique requests and it is our goal to help make these a reality.
Colorado Rafting Adventures is located within a day's drive from the majority of Colorado's major cities and resort communities.  Raft through Browns Canyon on the Arkansas River if you want a super day with Class III rapids (minimum age 8) or raft the Numbers Section for more excitement and bigger rapids.  Ask our Groups Reservations Specialist what section of river may be best suited for your group!
Trips For All Levels
We have river trips for all ages and skill levels. For kiddos as young as six, try our family float.  This day trip is a great beginner friendly option. You'll have the opportunity to paddle in a raft, or in a single or double inflatable kayak (known as a duckie). For families with kids 8 and up, check out the famous Brown's Canyon! This fun and exciting section of whitewater has enough class III rapids to keep you entertained for a full or half day adventure. You'll also experience the breathtaking scenery of the Granite walls of the Browns Canyon National Monument.
There is no adventure like whitewater rafting, and there is no river trip like a whitewater rafting trip through the Numbers section of the Arkansas river. On this section, the River is narrow and has continuous  drops in elevation that create numerous big water rapids, hence the name.  Suitable for those 16 and over !
Multi-Day Group Rafting Trips
Our guide favorite for groups of 20 or less is our Multi-day experience.  A one night two day river adventure, featuring professional friendly guides, incredible scenery, comfortable camping, a delicious menu, and some wonderful story telling around a campfire. It's so much more than a river trip. Its an experience!  Lose track of time and drift off to sleep along the river, under a canopy of stars, wake up to watch the sun rise over Browns Canyon.  Sit back, relax and enjoy the adventure, we take care of the rest.
We pride ourselves in being able to provide a unique experience for each group. No matter your experience level, we can get your group on the river for a fun-filled adventure. These trips are intended to bring people together, improve teamwork, communication skills or just act as a fun day outside of the office or classroom. 
If you would like more information or would like a price quote, please give us a call to provide details about your group or desired trip.
22565 HWY 285  Nathrop, Colorado 81236  / Phone 970 930-6688
Custom Adventures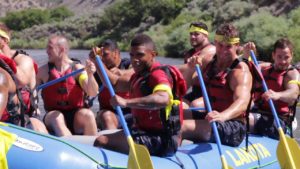 Build Your Own Adventure. We specialize in putting together custom, charter and private trips  Give us a call and we can create a private trip with groups as small as 4 people.
Trips can be white glove and custom or as simple as having a private trip on our normal itinerary.
Some of the most popular options include:
High adventure trips
Small private trips where it's just you and your family, you and your son or daughter, you and a few close friends, etc.
Luxury Camping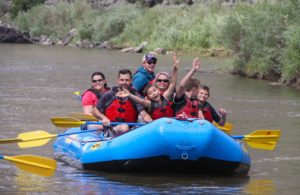 Other ideas include:
Bachelor and bachelorette parties
Team Building
Church Groups
Dietary restrictions
Transportation requirements
Custom times